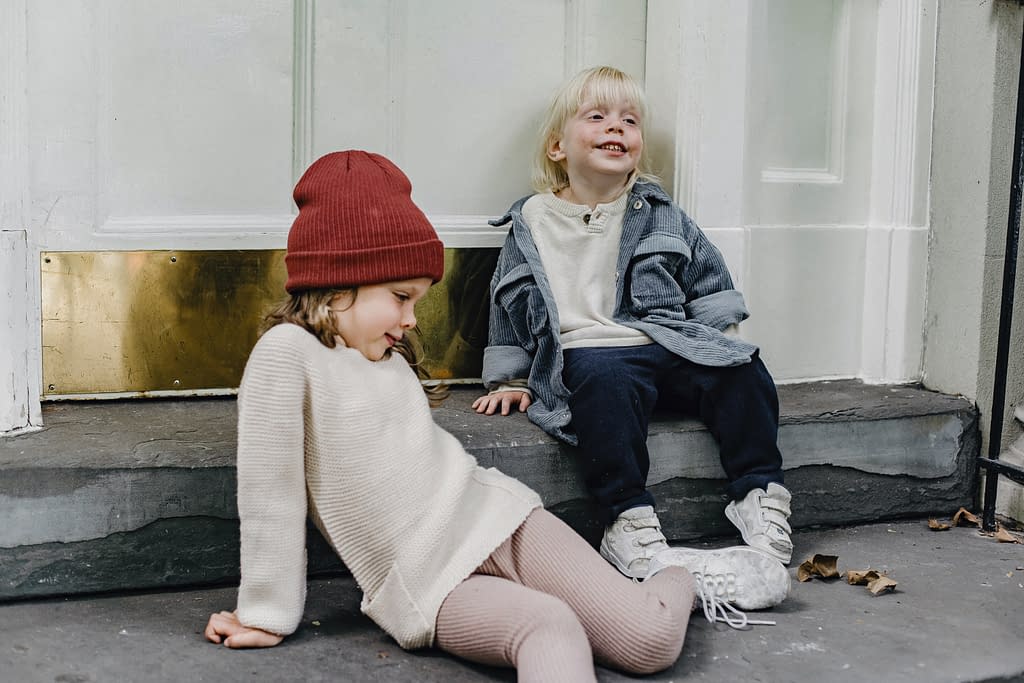 Take action to avoid childhood obesity is very important.
Childhood obesity occurs when children greatly exceed their normal or healthy weight for their age and height.
You have no doubt heard that obesity in children is increasing.
Most adults gain weight based on lifestyle and genetic background. The same may be true of childhood obesity.
Obesity is also a community-driven because it can interfere with the ability to make healthy choices.
People who have obesity at a younger age are more probable to become adult obesity. Obesity in adulthood may increase risk of heart disease and diabetes.
Have you ever been afraid that this trend will impact your children?
Take action to cut down your child's risk with these 7 simple steps.
(1) Teach your children health habits to avoid childhood obesity
If you desire your children to grow up healthy without childhood obesity, support them with a healthy diet and encourage them to do more exercise and physical activity.
In addition to teaching children healthy eating habits, it is interesting to cook nutritious meals for them and start making purchases for low-fat foods.
When shopping at the grocery store, take the kids with you and teach them about low-fat foods. It makes children aware of their healthy dietary choices based on their age.
Children should be made aware of the positive and negative effects of what they eat. Explain the types of fat building foods that should be avoided.
Convince them that this does not stop them from having fat food completely. Tell them that they may eat them occasionally, but do not do it like a regular habit.
By doing so, you can promise your children a healthy way of life that can last a lifetime.
(2) Serve child-friendly portions of food
Overeating can be a factor in childhood obesity, so make sure your children are consuming the right portions.
According to Bupa's health information, serving sizes, is set, for example. A typical child can have 1 portion of
40g of cereal or 6 tablespoons
Two slices of bread
One bread roll
Five to six baby potatoes
75g of uncooked rice or pasta
(3) Keep your kids engaged
Nowadays, most children stay indoors watching TV, playing console games and chatting with friends via mobile.
This practice involves a loss of time for physical activity.
NHS.UK suggest that children and young people between 5 and 18-year-olds should aim for a minimum average of 60 minutes of moderate daily physical activity during the week.
This physical activity can be running, walking, swimming, cycling and bone strengthening exercises like jumping rope.
To prevent childhood obesity at an earlier age keep them involved in physical activity is very important.
Children can get bored each time they go through the same exercise. So it's a good idea to allow them to do various types of exercises to keep them engaged.
Most children will enjoy playing soccer, dancing, jumping rope, skating and many more.
(4) Serve a portion of nutrition-rich foods
Developing smart eating habits for children is of great importance. , Children must eat with a lot more nutrition required for a healthy lifestyle.
A balanced and healthy low-fat diet provides the food your children need.
This can help them become smart in their eating habits. Educate your children on the benefits of high-nutrient foods such as whole-grain, fruits and vegetables and lean meats.
(5) Never let kids watch TV as they eat
Most kids love to watch television while they eat. That causes them to eat too much without their consent.
According to an article on the NIH government website, television viewing habits by children have a negative impact on the weight of children.
Thus, if children watch TV longer every day without being physically active, they are more likely to gain extra weight.
So that's a good practice to avoid watching television while eating.
(6) Never implement weight loss strategy for children to avoid childhood obesity
Research suggests that kids under no circumstances should go under any weight loss strategy.
Having a limited calorie diet can prevent children from obtaining mineral vitamins and energy each day that for good growth.
Thus instead of focusing on weight loss help your child develop into healthy eating habits.
Always speak to your paediatrician or family doctor before allowing your child to follow a weight loss program.
(7) Try to be an example for health habits
Kids usually adapt their behaviour to the behaviour of their parents. Therefore, we should be an example for them to follow all healthy habits.
So as a parent your responsibility to childhood obesity, stop making regular visits to fast foods with your children.
Try not to store any kind of junk food in the home, they may be tempted to eat whenever they are hungry.
Try to avoid eating sugar-rich calories and salty snacks in the presence of kids.
We hope that by following the advice provided above, we will be able to manage and control childhood obesity among children.