The Healthy Habits for Children -10 advice to read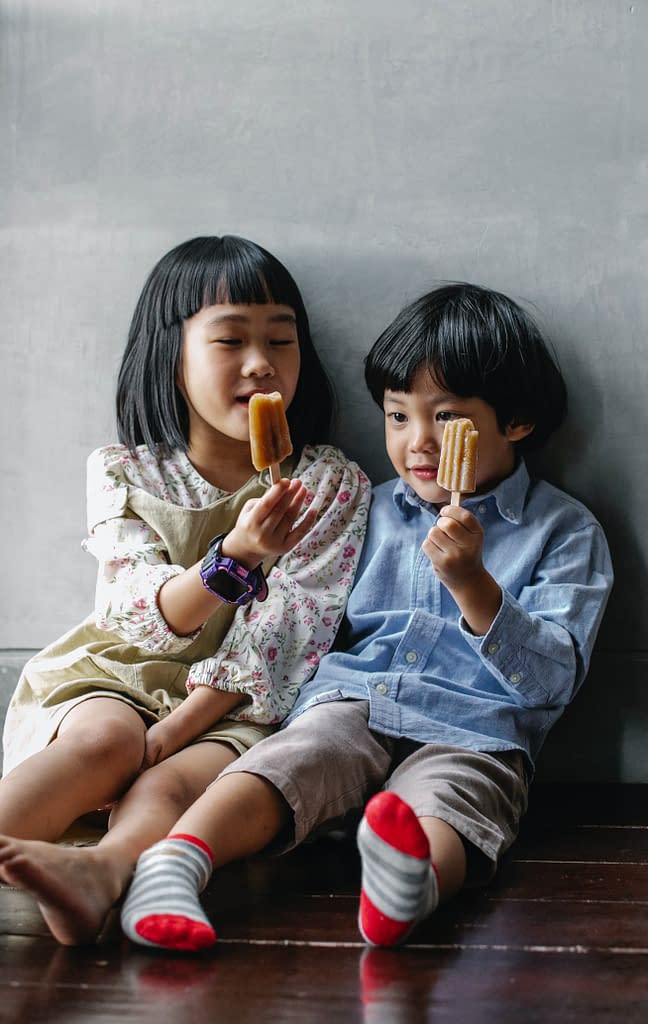 Teaching healthy habits for children is a responsibility of all parents.
Getting into a children's health habit is most important for all children. As parents, we have a duty to educate our children about healthy habits.
Nowadays, children are very intelligent in learning routine habits if we teach them at a young age.
Making sure that our children learn about healthy habits is a good idea.
The education of healthy habits for Children is not complicated if you follow 10 advices in this post.
Develop some of these health habits among our children and they could well grow up to become healthy adults.
(1) Encourage kids to eat at all times
The best healthy habits for children is to try all kinds of food. This may include a variety of flavors, not just sugar, salt and fat-free foods.
In fact, a child may have to try several times before even starting to enjoy it, so it is wise not to abandon the initial try.
One practical way to encourage your children to try new foods is to congratulate them and let them know that they are healthier. You could need to do it even if they don't like food at all.
Encourage your kids to eat fruits and vegetables is best healthy habits for children.
As you shop with your children, let them choose new healthy foods and encourage them to try the sample at the deli counter.
Kids like colourful materials. Then use them for a purpose. Ask the kids to create a list of their favorite fruits and vegetables. Then you can request to sort by colours. Encourage them to consume fruits and vegetables with different colours each day.
(3) Grow vegetables at home so they can be eaten
Planting and growing veggies at home can motivate your kids to eat veggies. This is the most fun and exciting path to adopt kid's health habits.
This is also a great way to educate your children on where food comes from.
In addition, let your children plant and water the vegetable you cultivate. As a result, most children tend to try vegetables that they have grown themselves. They might at least have a bite to eat.
(4) Ask your children to use a bottle of water
Children must learn about the health benefits of drinking water.
It is a respectable idea to buy a bottle of water and encourage to carry it when they are outside.
Give them water after a meal at all times. They can have a limited amount of juice, but do not drink sugary drinks.
Although the consumption of fruit juice provides a few nutrients to our body. It is not healthy habits for children to offer to drink juice in the majority of cases.
Most fruit juices have added sweeteners that are unhealthy for growing kids.
It is thus better to adopt them to get water whenever they are thirsty.
(5) Explain how important it is to have breakfast
Breakfast is an important food to start your day. Educate your kids on the importance of this.
Most families have an everyday breakfast with children. Kids used to ask for breakfast around every morning.
But when they grow up in their teens, they have a tendency to give up breakfast. It is not a good healthy habits for children to start the day in school with no breakfast.
(6) Teach children about table manners
Having a family dinner with children can help children learn the importance of the table manner. They may learn how to hold a knife and fork and how to talk while eating.
(7) Allow the kids to cook as you watch
Kids are more likely to become sophisticated and adventurous eaters if they know how to cook. Make them their own aprons and allow them to help with your cooking tasks.
It is a good healthy habits for children to allow them to cook meals they like once a week. You can also purchase a children's recipe book to inspire them.
(8) Having fast foods on a regular basis is not a healthy habits for children
Nowadays, most children tend to watch TV while not physically active.
Most fast food restaurants to provide healthy options for children is encouraging.
But this is still not a good idea for families to become accustomed to eating fast foods regularly.
(9) Transform your kid into an active athlete
Teach them to regularly play sports such as badminton, netball or swimming.
Children can stay fit and have strong bones when they begin to exercise at a young age.
In return, should help attain a healthy weight and a healthy lifestyle.
(10) Stop spending time on television and game consoles
The majority of children prefer to watch TV and play with consoles. This way makes them lazy and lose motivation to take part in physical activity.
It is therefore important to encourage people to participate in physical activity at school or at home.
You can let your child bike, walk, skate or swim when they're not in school to keep them involved.
I hope this post about healthy habits for children provides valuable advice to make our children with outstanding health habits.