Why I want to be healthy? – My Personal Reasons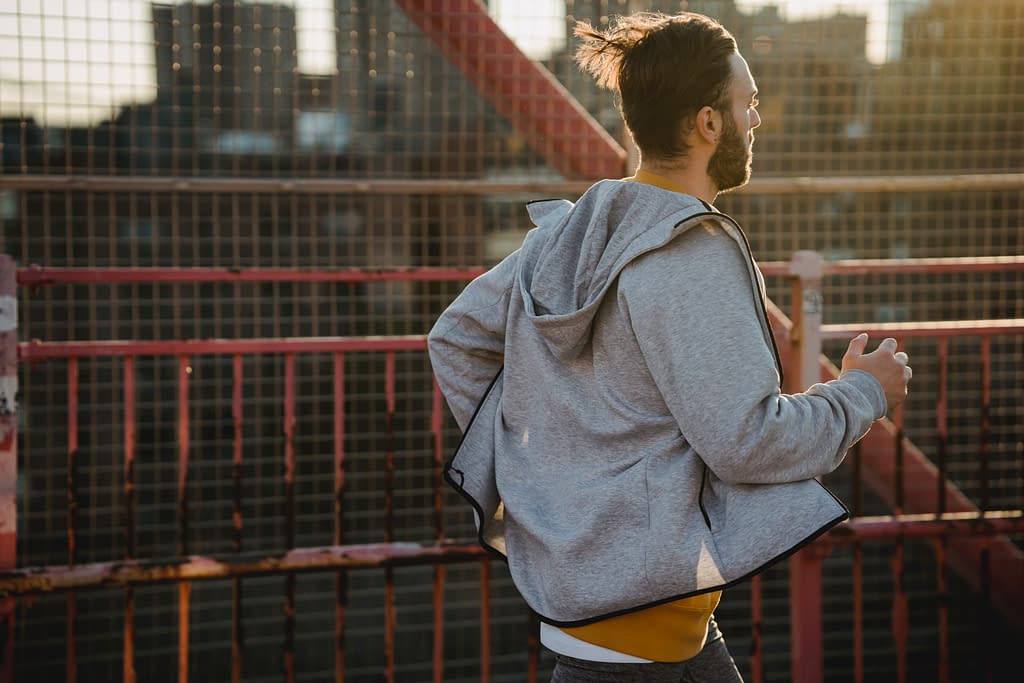 In this post, I write about my personal for why i want to be healthy.
Everyone wants to be in perfect health and do not want to see physicians or spend time in hospital.
During the illness period, we follow what doctors tell us about health and take care of ourselves until we are cured.
After emerging from the illnesses, we do not care about our health.
Most people love doing what they want with complete disregard for their health.
Examples of bad habits we follow include drinking too much alcohol, overeating, consuming too many sugary snacks, and smoking.
I understand that there is no easy way to get rid of certain habits.
But I think we should all be thinking about long-term health benefits that will enable us to enjoy the life we have now.
I am certain that staying in shape while enjoying life will be the best moment of my life.
In this article, I write about why I want to be healthy for the rest of my life. These are my personal reasons for staying in shape to enjoy the life I have.
(1) I want to be in a healthy mind
You can achieve good mental and physical health of your body if you look after yourself.
Feeling good and comfortable about yourself is another way of saying being healthy. That will enhance your self-confidence and self-esteem.
(2) Prevention is better than cure
With the saying "Prevention is better than cure", you must always take care of your health to avoid getting sick.
By doing this, you do not have to worry about your health and avoid getting risky medical treatment in unfortunate circumstances.
Maintaining good health is the most effective way to prevent you from seeking medical attention.
So I want to be in good health most of the time because I'm afraid to face a medical problem if I'm ill.
This is one of the reasons that motivated me to take care of myself through healthy habits.
(3) I just want to do things I like
Everybody likes to do whatever they like most. Growing old should not be an obstacle to keep them from doing things they love.
If we take charge of ourselves will benefit of continuing the activity that we love most.
It's another reason why I want to be healthy. Because unless I'm in shape, I can't do the things I want.
(4) I wish I could play with the kids and the grandchildren
I wish to remain healthy for the well-being of my family. I have a wife and daughter want to look after them. I used to play with my daughter for her happiness.
I don't think that's enough for this lifetime. I desire to see my daughter settle down in her life and I also want to play with the grandchildren.
This is one of the reasons I want to be healthy, because if I take care of my health, maybe it will be possible to play with my grandchildren.
(5) I want to be healthy and live painlessly
If you have a little time in the morning, use this time to perform exercises.
Being active and maintaining a steady workout will make your body strong and healthy.
Maintain fitness by reducing the risk of chronic pain as you get older. Regular training builds up the bones, which can eliminate arthritis.
Streching exercise can give your body flexibility. In turn, it may prevent misleading harm and sprains.
I don't want to suffer from chronic pain in my old age. Thus, I want to be healthy by doing regular workouts to enjoy life without pain.
(6) I want to be healthy to travel around the world
I want to be healthy and enjoy the wonders of the world. I love travelling all over the world, even as an old man.
I want to be mobile and walk, ride a bicycle or do anything without any help when I'm old.
By keeping yourself healthy, you can accomplish everything you want in this life.
(7) I want to feel youthful and energized
When you were young, it's easier to do a tough job without any problems. When you get older, it's harder for your body to work hard.
Having an active lifestyle and a healthy diet keeps you moving, feeling energetic and youthful, no matter the age.
(8) I want to get rid of disease and medical issues
When we begin to ignore our health, it can lead to severe health problems as we become older.
Caring for yourself from a young age can help you live without serious diseases such as diabetes and heart problems.
Looking after yourself constantly will certainly give you a better quality of life.
(9) I do not wish to face high medical expenses
If you are in good health then you are less likely to need to go to the hospital or see the physician.
This allows you to save on long-term medical bills.
How we live today can affect how we enjoy your life more years down the road.
Conclusion
The ones listed above are my personal reason for wanting to be in good health.
In my view, you should look to the future of your life and your family life.
Think about who will look after your family and children if you are sick.
I hope that by reading this post about my point of view, you will not hesitate to give up your bad habits that are not good for your health.
Why do you want to keep you healthy?
If you have any other reasons besides mine, please feel free to share them with me.
If you can write a post on that, I can post a link to my blog.